Task 1: Bring the Hammer down
Edit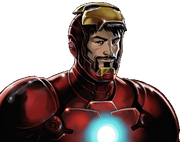 Tony Stark: Did we miss an Incursion somewhere or is there a scale on fire brutes at the Discount Henchmen Emporium? Aren't those bullies from your school, Thor?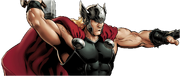 Thor: Aye, they are fire demons. Offspring of Surtur The Fire Giant, ruler of Muspelheim.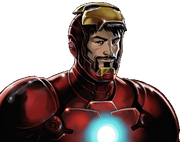 Tony Stark: That doesn't sound bad at all.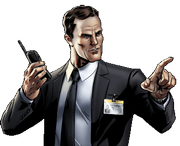 Agent Coulson: Commander, they seem to be coming from some place in lower Manhattan. We're trying to pinpoint the exact location.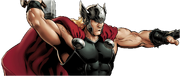 Thor: Fury, allow me to provide aid. The maw if these beasts shall know the mighty sting of Mjolnir.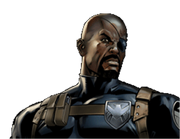 Nick Fury: You'll get your chance, Thor. For now we need to be on the lookout for Surtur, in case this is just a diversion.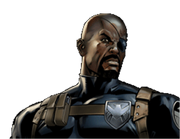 Nick Fury: Good work. Keep forces in the area, though. Those demons weren't just out to destroy the jungle. They were on their way to an abandonend facility.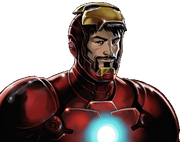 Tony Stark: Well, my dear Watson, let's go figure out why.
Task 2: Disinfestation
Edit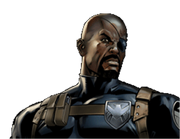 Nick Fury: Well, it looks like we got some attention. A legion of fire demons have spread all over The Savage Land. Logistics tells me we need to reduce their number by at least 12 before they reach our HQ. Report bak when you've thinned their numbers.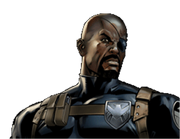 Nick Fury: Alright, that's more like it, Commander! It looks like the Demons are scattering their fiery behinds back to whatever barbeque planet they came from.
Task 3: Large Scale Combat
Edit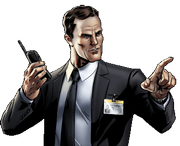 Agent Coulson: Now we know where that band of fire demons was coming from. The Executioner is leading them from a nearby warehouse.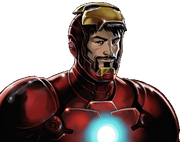 Tony Stark: Did I miss something? I thought that team fire and brimstone hated team Asgard. Why would they be following Paul Bunun anywhere?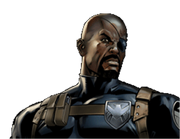 Nick Fury: Do I look like I care why? Shut down whatever they're doing right now.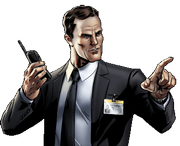 Agent Coulson: Also, Commander, you might want to keep an eye out for the Enchantress. Wherever Executioner goes, she's usually leading him.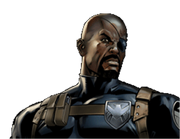 Nick Fury: We're going to take a direct approach here. Hulk, you're up. Don't singe your knuckles on all those demons.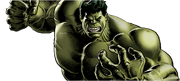 Hulk: That guy is going to eat his axe.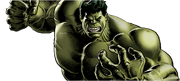 Hulk: Executioner is out. The demons too.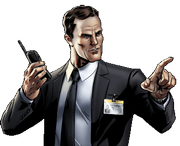 Agent Coulson: Interesting. He didn't try to run, and he wasn't going anywhere. As soon as they got to this location, they just stopped.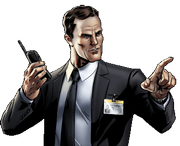 Agent Coulson: It's like they wanted us there...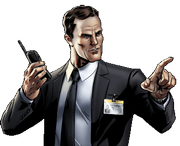 Agent Coulson: Commander, we've pinpinted the Fire Demons' portal back in the Savage Land. Get this: it's inside an active vulcano. Recon shows more fire demons just stepped out, and its registering like an Incursion.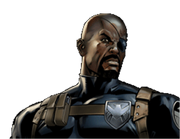 Nick Fury: Unfortunately that's going to have to wait. We need to stop these demons from pouring into the streets of Manhattan.

Maria Hill: Director Fury, it looks like Enchantress has showed up in Muspelheim, and she's leading a group of fire demons.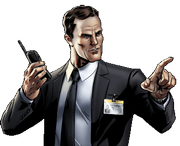 Agent Coulson: Confronting her may be the best place to look for answers, Commander. If the Incursion can wait I'd--

Beast: Does it not strike anyone as odd that Enchantress and Executioner showed up right before the Incursion? Were they able to predict it?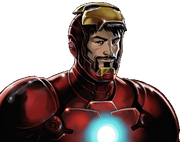 Tony Stark: My guess is that somebody did.
Beast: We don't have the technology to do that.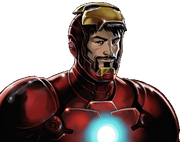 Tony Stark: More things in heaven and Earth than are dreamt of in your philosophy, right, Hank?
Beast: I exert a refining influence on you, Tony. That makes me proud.

Beast: We'll investigate further whilst you question the Enchantress, Commander.
Task 4: Precision Chaos
Edit

Maria Hill: It's more important than ever for us to continue refining Iso-8. Collect enough Refined Iso-8 to keep the workshop busy.

Maria Hill: Nice work, Commander.
Task 5: A Kind of Magic
Edit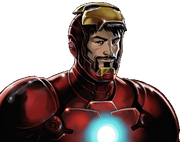 Tony Stark: Right when we spot an Incursion the Enchantress shows up on the other side of the world. Tat doesn't stike me as coincidence.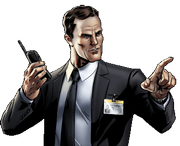 Agent Coulson: What's more is the Incursion zone looks like it could be a gateway directly into Muspelheim.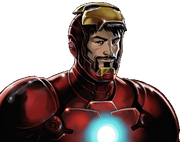 Tony Stark: A rare moment when Coulson doesn't blame everything on Incursions. omebody call the Daily Bugle!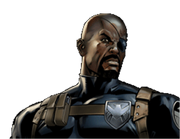 Nick Fury: Commander get a team down there to see what the Enchantress has to do with this.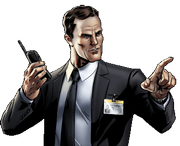 Agent Coulson: In the meantime I'll pack our bags for the imminent volcano trip.
Enchantress: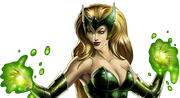 Welcome. You must be wondering: "How does the beautiful Enchantress have fire demons on a leash as if they are no more than common dogs?"
Enchantress: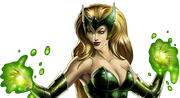 Are you surprised that powerful magics can do what your science cannot? Fool. That has ever been the case.
Enchantress: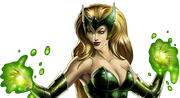 Now my sons of Muspel, destroy them. You will be trapped in Muspelheim no longer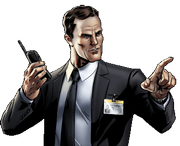 Agent Coulson: Enchantress was routed. Pursuit is not recommended.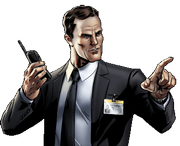 Agent Coulson: Does Surtur know she's leading groups of his demons around?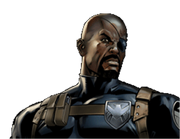 Nick Fury: This is a good question, Agent Coulson.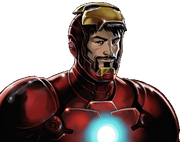 Tony Stark: She railed them by promising them freedom. That's one more thing I bet Surtur would find pretty interesting.
Ad blocker interference detected!
Wikia is a free-to-use site that makes money from advertising. We have a modified experience for viewers using ad blockers

Wikia is not accessible if you've made further modifications. Remove the custom ad blocker rule(s) and the page will load as expected.