Task 1: Demons out back
Edit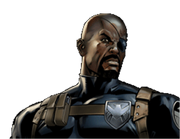 Nick Fury: Fire demons are strutting all over The Savage Land, but we've targeted this band that seems distracted. Pick them up now and let's see what they might know about the Enchantress and her plans.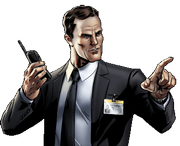 Agent Coulson: Got 'em, boss. Bringing them in now.
Task 2: Precious Resource III
Edit
Maria Hill: Iso-8 Workshops upgrade and enhane weapons tech and assets. Slow our enemies' development b eliminating an Iso-8 Workshop.

Completed: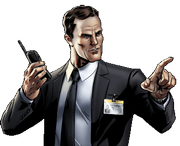 Agent Coulson: The Accounting department is relieved, boss. Good work.
Task 3: They're gonna wreck it!
Edit
Start: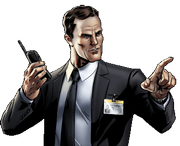 Agent Coulson: Looks like the Enchantress isn't the only one with fire...
Maria Hill: The Wrecking Crew just showed up at one of our seismic monitoring outposts at the base of the volcano. The Agents there will be no match against the super-powered thugs.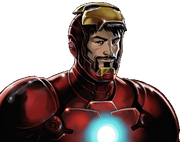 Tony Stark: I'm starting to love how you guys finish each other's sentences. It's adorable.

Maria Hill: Intel from the fire demons we apprehended earlier suggest that Enchantress and the Wrecking Crew are just distractions from what's really going on in that volcano.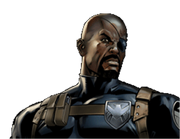 Nick Fury: Commander, I need you to send a team over there and take out the Wrecking Crew. Even if it's a distraction we need to protect our own. Then get to that volcano -- something big is about to go down in the Savage Land and I mean to meet it face-to-face.

In-Fight:
Piledriver: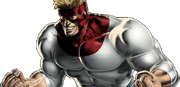 Loki sends his regards and apologizes he couldn't deal with you himself.
Thunderball: .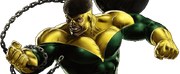 Quiet, you cretin! Loki told us to keep his involvement a secret
Bulldozer:

Don't matter none. These heroes ain't making it out of here alive.
Wrecker: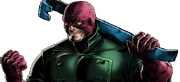 Let's wreck 'em, boys.
Maria Hill: They said Loki sent them. What does Loki care about fire demons?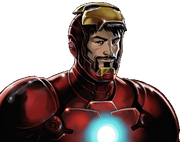 Tony Stark: I'm starting to sense a conspiracy... or at least an elaborate trick.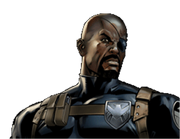 Nick Fury: Let's find out for sure. Finding Loki is priority one people.
Maria Hill: Director Fury, it looks like Enchantress has showed up in Muspelheim, and she's leading a group of fire demons.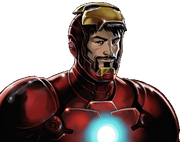 Tony Stark: Oh that shouldn't be too hard. Looks like he's shown himself.
Task 4: Danger Zone III
Edit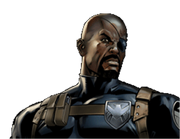 Nick Fury: We need to make sure this is the only gateway to Muspelheim. Send some heroes on Flight Deck missions to check other points of interest.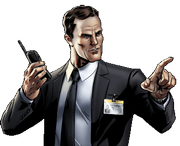 Agent Coulson: A tired Flight Deck pilot is a happy Flight Deck pilot, Commander. I'd say our crews are pretty happy right now.
Task 5: Power behind the Throne
Edit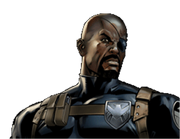 Nick Fury: Loki is here. Sif is facing him down. That makes things real simple. Throw everything we have out there to help her out.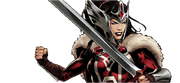 Sif: What mischief finds you here. Loki? Your flimsy illusions cammpt protect you. Surely you do not intend a fair challenge.
Loki: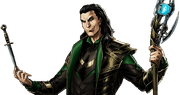 Perish the thought. I've merely cleared the way for The God of Flame to have his way with Midgard, whilst saving the other eight realms in the process. Surely today I am the hero.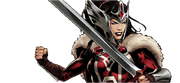 Sif: It is you who have delivered fire and destruction across the lands of Midgard? To what gain, Jotun-kin?
Loki: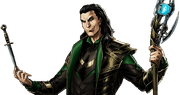 The thickness of your sword is rivaled only by that of your skull, Lady Sif.
Loki: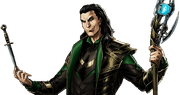 Certainly you know that if these... Incursions, as you call them, be let to fester it would mean the end of all existence in our universe and the next.
Loki: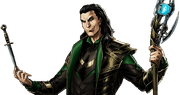 Eliminating Midgard would allow these events to pass over us, thus ensuring the survival of those I deem worthy.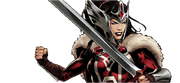 Sif: The self-proclaimed King of Midgard would end his reign? You are the coward I always thought you to be.
Loki: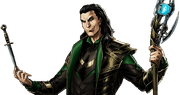 True, I had once wished to rule over the mortals. Now my kingdom will be laid to waste. Yet you will not find that I sympathize with the fate of Midgard.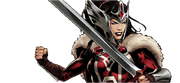 Sif: Pray thee, what do you believe Surtur means for all existence "in our universe and the next" as you put it?
Loki: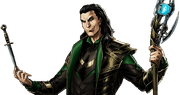 Eh... perhaps more thought need be applied to the next step of my proposal. Razing Midgard would likely not appease Surtur's hatred for life.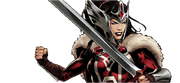 Sif: Though I know you to be a coward, the situation is such that your help could be used to put this right.
Loki: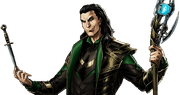 Certainly the esteemed Commander would remember what fun they had whilst working with Loki previously. It would seem prudent that we once again share a common goal.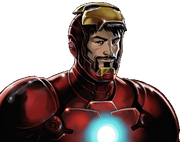 Tony Stark: Enchantress is gone, and so is the Wrecking Crew. And here I was looking forward to having those guys out of circulation.

Beast: The denizens of Muspelheim continue to sprawl from Loki's portal.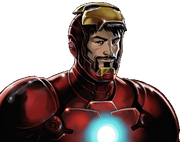 Tony Stark: And unless Galactus became red and on fire, I think the big guy is on his way out too.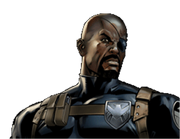 Nick Fury: That settles it. Time to go put a cork in that portal immediately. Surtur does not make it out of the volcano, team.
Ad blocker interference detected!
Wikia is a free-to-use site that makes money from advertising. We have a modified experience for viewers using ad blockers

Wikia is not accessible if you've made further modifications. Remove the custom ad blocker rule(s) and the page will load as expected.