Task 1: Danger Zone
Edit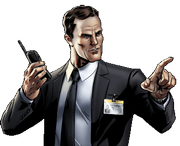 Agent Coulson: Sometimes you're going to need to get a hero someplace fast. That's what the Flight Deck is for. Why don't you send a hero on a Flight Deck mission to see how they do?
Maria Hill: Nice work, Commander.
Task 2: Viper's BiteEdit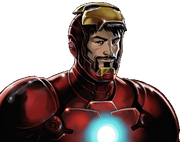 Tony Stark: This is the Incursion point where those A.I.M. guys came through. At least we think it is.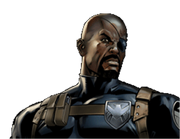 Nick Fury: A.I.M. isn't the only group interested. HYDRA's been doing intensive research on Incursions, and now they're set up there. Jump them and figure out what they're up to.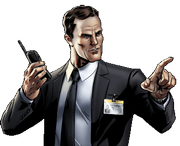 Agent Coulson: If they have information we don't have about Încursions, we need it.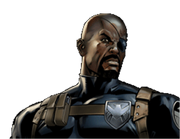 Nick Fury: And then we need to stop it.
Viper: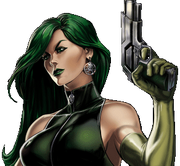 Ah, S.H.I.E.L.D. Late to the party as usual.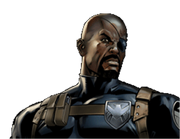 Nick Fury: I don't think you're taking this situation seriously, Viper. These incursions are no game.
Viper: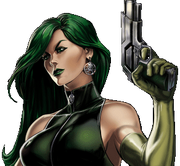 Of course not, they're a tool! One which HYDRA will use to crush all in our path.
Viper: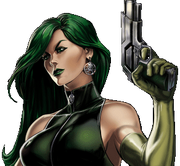 An enjoyable fight, but I must be going. Only one Earth can survive, and only HYDRA will survive to rule it.
Viper: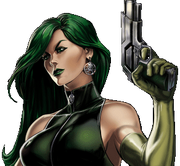 Still, let me leave you a parting gift. Remember A.I.M.'s Power Armor? I think you'll find our improvements quite effective.
HYDRA Power Armor:

Activation sequence complete, Kommandant! HAIL HYDRA.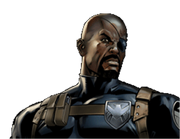 Nick Fury: We can't have that stomping around Senegal, Commander. Take it down!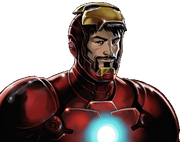 Tony Stark: We sure as hell can't let Viper hide out in the other Earth forever. Do we go after her?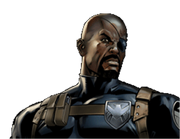 Nick Fury: She'll have her reasons to come back here, if there is a world to come back to. We've got to deal with this Incursion.
Task 3: World Jumping
Edit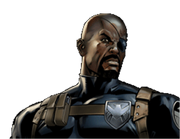 Nick Fury: We are dropping into the hottest of hot zones here. Looks like this is an Incursion Earth where the Axis Powers won World War II.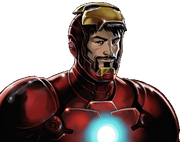 Tony Stark: The Man in the High Castle? I prefer reading it more than living it.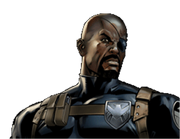 Nick Fury: Recovered intel from Viper's team indicates that they want to move to this Earth and use it as a base to destroy ours.
Captain America: Not going to happen.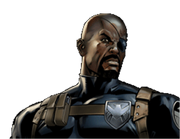 Nick Fury: HYDRA soldiers from that other Earth are pouring into this area. Let's roll out the welcome mat.
Hydra Soldier: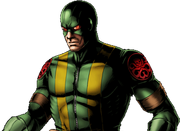 Hail HYDRA! All Earths fall before the Thousand-Year Reich!
Captain America: Let me show you how that worked out on this Earth.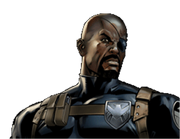 Nick Fury: They were looking for some kind of tech they don't have on that Earth. That much is clear from how they went after the bunker.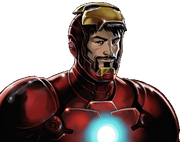 Tony Stark: I think they got it, too. They cleared out pretty fast once we started fighting back. That could mean they were only here to recover something.
Captain America: We ought to go after them. It's been a long time since Î fought real Nazis.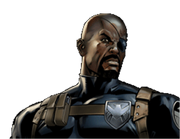 Nick Fury: Can't do it yet. The overlap zone is still teeming with HYDRA, and we've got a sighting of the Red Skull.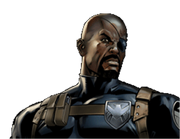 Nick Fury: We're all going after him, Captain Rogers. But you can lead the team.
Captain America: Thank you, sir.
Task 4: Filling the Coffers

Edit
Maria Hill: Iso-8 is a critical resource, Commander, but it's not the only the one. Silver is crucial as well.
Maria Hill: Nice work, Commander.
Task 5: Defeat Red Skull
Edit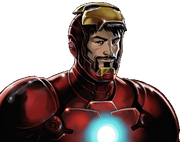 Tony Stark: This HYDRA base might have been here before the Incursion. It might have been overlapped by another HYDRA base from an Incursion.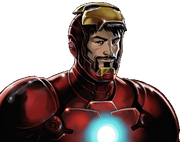 Tony Stark: Either way, it's a HYDRA base, and we've got convincing intel that the Red Skull is inside.
Captain America: Let's go get him.
Red Skull: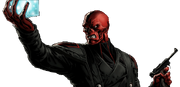 Rogers. How are you so young? No matter. A great pleasure of these Incursions is seeing the number of Captain Americas dwindle.
Captain America: Sorry to disappoint, Schimdt, but there isn't an Incursion where you walk away from this.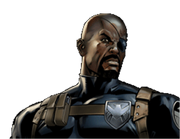 Nick Fury: Get out of there, Cap. No telling how long that Incursion will remain stable.
Captain America: On my way, sir.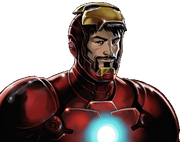 Tony Stark: So, was that our Red Skull or did he crawl out of the Incursion?
Captain America: He seemed to expect a different version of me.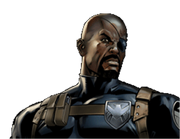 Nick Fury: Right, then I guess our Skull remains hidden for now.
Ad blocker interference detected!
Wikia is a free-to-use site that makes money from advertising. We have a modified experience for viewers using ad blockers

Wikia is not accessible if you've made further modifications. Remove the custom ad blocker rule(s) and the page will load as expected.