Task 1: Ready, A.I.M...
Edit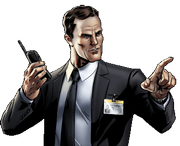 Agent Coulson: The boss wants you to get to know different adversaries by defeatng them. Luckily for us, the Savage Land is full of adversity.
Maria Hill: Nice work, Commander.
Task 2: Precious Resource
Edit

Beast: Might I recommend that you keep collecting refined Iso-8? When you have a sufficient amount, you'll be ready to accelerate the development of your base and attached facilities.
Maria Hill: Nice work, Commander.
Task 3: Who You Ghana Call?
Edit
Maria Hill: We've found Servo Guards escorting a shipment of Iso-8 about to leave a warehouse in Ghana.
Maria Hill: There's a lab complex attached to the warehouse. We think it's being used to refine Iso-8.
Maria Hill: Raid the warehouse and recover the Iso-8.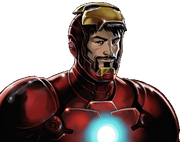 Tony Stark: Along the way we'll send a message to Victor von Doom about not getting involved in a filthy business like Iso-8 smuggling. I expect himt to admireably walk away without a fight.

Maria Hill: Do you ever rein in your sarcasm?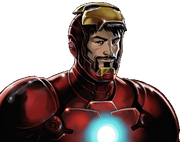 Tony Stark: Not if I can help it.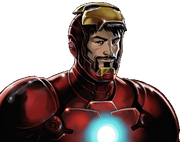 Tony Stark: Let's get this Iso-8 on the way to a S.H.I.E.L.D. facility.
Beast: I look forward to investigating the characteristics of this variety.
Maria Hill: We let part of the shipment go on its way, but we're tracking the particular energy signature of this batch via satellite.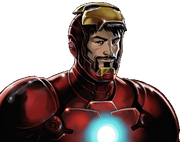 Tony Stark: Guess where it went? To a certain research company in New York.

Maria Hill: Follow it. See how many Servo Guards turn up there. I've got a feeling we just uncovered a shell company of Doctor Doom.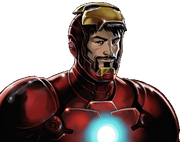 Tony Stark: Well, this has been a productive day. We recovered a bunch of Iso-9, decommissioned a lot of Servo Guards...

Maria Hill: And along the way we unmasked a corperate front for Doctor Doom.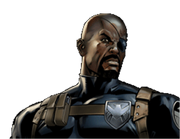 Nick Fury: Exellent work all around.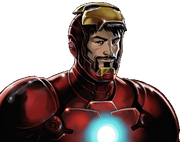 Tony Stark: Aw, thanks, chief.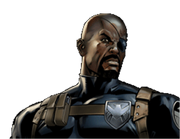 Nick Fury: This is why I don't tell you nice things, Tony.
Task 4: Doombot Fight
Edit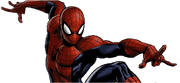 Spider-Man: I've been keeping an eye on your guys. Also I've been watching this corporate HQ, and guess who I'm looking at right now?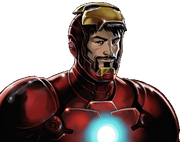 Tony Stark: Oh, please, please, tell us.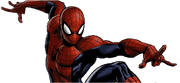 Spider-Man: Hey Tony, it's okay for someone else to get attention sometimes.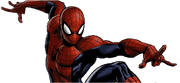 Spider-Man: Anyway, yeah it's Doctor Doom. I'm right here, and he's looking the other way. I really should go punch him in the back of the head.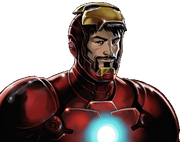 Tony Stark: I hear punching is his greatest weakness.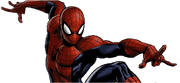 Spider-Man: Hey I didn't say I was going in without backup singers.
Dr. Doom:

Arachnid meddler. Doom is soon to perform a great work, and will not be interruped!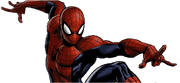 Spider-Man: I dunno, Doctor D, you're talking to me. Unless that's a great work, you're kind of already distracted.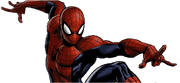 Spider-Man: Ah, for Pete's sake, it's a Doombot. Fools me every time.

Maria Hill: Doom isn't at the Latverian Embassy, and he's not at Castle Doom in Latveria. We've got airtight, full-spectrum surveillance on both places. So where is he?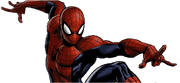 Spider-Man: I'll keep looking around here. He might be closer than we think.
Task 5: Like me, Only less Handsome
Edit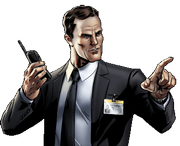 Agent Coulson: I'm at a commercial lab in New Jersey. Dr. Doom is here... and so is another Iron Man. Family of your, Stark?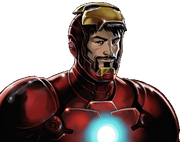 Tony Stark: Look at that handsome cuss. Shoddy craftmanship, but handsome. That's either Hammer tech or an Incursion-me.

Maria Hill: Handsome or not, he's working with Doom. Maybe he and Doom are pals back home.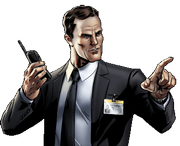 Agent Coulson: Let's ask him. Hang on... we're getting audio surveillance online.
Dr. Doom:

Stark, I trust you will delay the S.H.I.E.L.D. team... I must install this device personally.
Incursion_Iron_Man:
Think nothing of it, Victor. If this gets under Reed's skin, so much the better.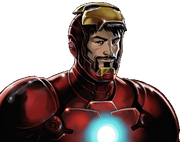 Tony Stark: Hold up, he doesn't seem like such a bad guy after all.

Maria Hill: Go! We might be able to catch Doom if... whoa.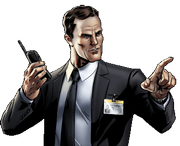 Agent Coulson: That's a lot of Iron Man suits.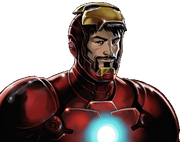 Tony Stark: Apparently I am prolific on all Earths.
Incursion_Iron_Man:
Doom and I go way back. You mess with him, you mess with me.
Incursion_Iron_Man:
And you mess with me, you mess with my boys.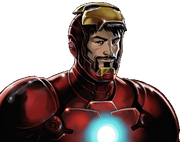 Tony Stark: Alt-me got back into the other Earth. I feel like I should make the jump and slap a little sense into him. Then I remembered that Earth is getting votes off the island.

Maria Hill: It's better if you stay here anyway, just in case he comes back.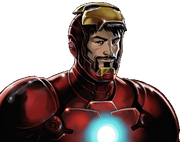 Tony Stark: I'm going to get a look at all these suits. Wonder if there's a Tony in the multiverse that's half the genius I am.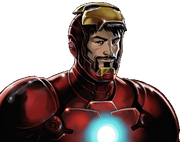 Tony Stark: Get a look around and find out where Doom went. When he starts putting together nefarious devices, my Tony-sense starts tingling.
Reed Richards: There is an occult element to Doom's project- That much is immediately apparent from the materials in the lab.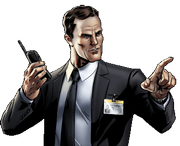 Agent Coulson: There's no situation so bad that Doom can't make it worse, is there? We'll find him.
Ad blocker interference detected!
Wikia is a free-to-use site that makes money from advertising. We have a modified experience for viewers using ad blockers

Wikia is not accessible if you've made further modifications. Remove the custom ad blocker rule(s) and the page will load as expected.