Task 1: Dark Side of the Moon
Edit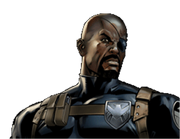 Nick Fury: Stark, sometimes it's not worth having you around. The Kree have landed forces on the Moon in preparation for an attack. They are pissed off in a big way that you didn't give them that damn robot.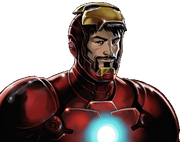 Tony Stark: I'll go tell the Supreme Intelligence I'm sorry, personally.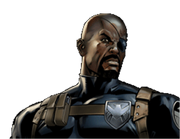 Nick Fury: Commander, destroy the forces before it gets to Earth.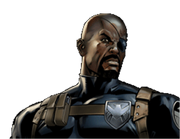 Nick Fury: Some of the Kree soldiers made it off the surface. Just what we needed, a fight with the Kree.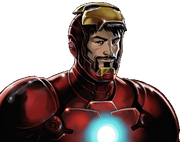 Tony Stark: I can think of a few things we needed more than that. Like an answer to what's causing the Incursions.
Task 2: House Call
Edit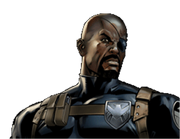 Nick Fury: A Kree Elite strike force has just blown open an entrance on the roof of Avengers Tower.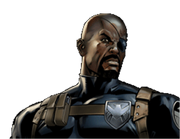 Nick Fury: They're going to hear about this, but first things first. Engage and destroy the Kree.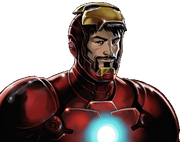 Tony Stark: Hey I'm the only one allowed to trash my house.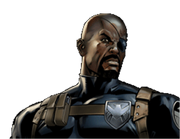 Nick Fury: It's not so much fun when you bring your messes home, is it, Stark?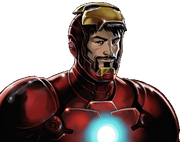 Tony Stark: What do you want, an apology? You sure don't mind new Stark tech when your agents are using it in the field.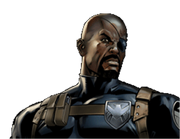 Nick Fury: Fair enough. But you need to keep in mind that playing with your new toys isn't always the most important thing in the world.
Task 3: Precious Ressources II
Edit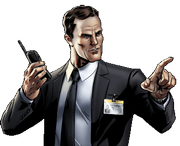 Agent Coulson: Commander, don't forget to stock up on Refined Iso-8. We're going to need every advantage while we have hostile company in the area.

Completed: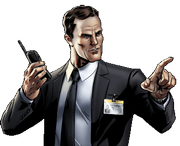 Agent Coulson: The Accounting department is relieved, boss. Good work.
Task 4: No Stone Unturned
Edit

Abigail Brand: Comms chatter indicates Kree Soldiers are trying to gain footholds in various parts of the world. If I were you, I'd go after them before they can establish their positions in the Savage Land. Those helmet-heads are more tenacious than they look.
Maria Hill: Nice work, Commander.
Task 5: The Accused Will Stand
Edit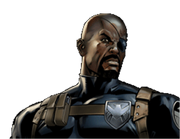 Nick Fury: Our base on the Moon is facing a Kree attack. Agent Brand, what's the Kree warship doing?

Abigail Brand: It hasn't moved. I don't detect any activity of its weapons systems.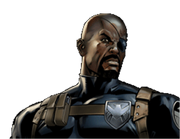 Nick Fury: One small bit of good news. I'll take it. Repel the Kree force, Commander.
Abigail Brand: Uh oh. Things just got more complicated. Ronan the Accuser appeared at the base as well.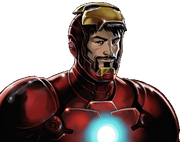 Tony Stark: Who's he accusing this time?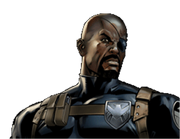 Nick Fury: You stay out of this, Stark.
Abigail Brand: Ronan has demanded that Captain Marvel face him immediately.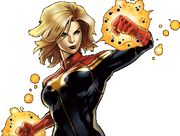 Captain Marvel: I'll be there... but I don't know what he could be accusing me of.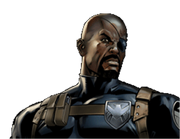 Nick Fury: We'll find out.
Ronan the Accuser: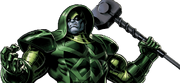 You stand accused of interfering with the business of the Kree Empire.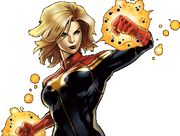 Captain Marvel: Kree soldiers are all over Earth. We're just defending our planet. I'd say our response has been pretty temperate so far.
Ronan the Accuser: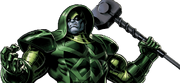 Kree and humans must work together. Neither race has resources to spare from the battle against Incursions.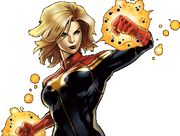 Captain Marvel: You tell that to the captain of that warship. I'll handle things with Fury and Brand. Fair?
Ronan the Accuser: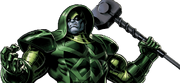 Fair.
Abigail Brand: The Kree warship is moving away from the Moon. It's still parked in Earth orbit, but this is definitely a gesture. They're de-escalating.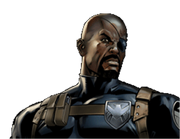 Nick Fury: It's a start. Let's keep Ronan working on them. We don't want this blowing up into a Kree-Stark War.
Ad blocker interference detected!
Wikia is a free-to-use site that makes money from advertising. We have a modified experience for viewers using ad blockers

Wikia is not accessible if you've made further modifications. Remove the custom ad blocker rule(s) and the page will load as expected.