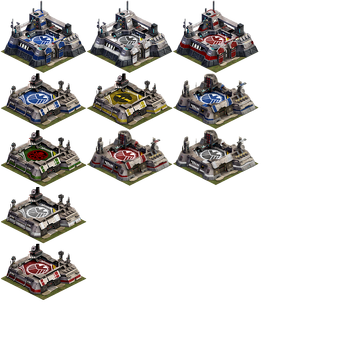 The nerve center of every S.H.I.E.L.D. base."
~ Command Center PvP Loading Screen
The Command Center allows the recruitment of heroes and agents and determines the maximum level to which other base structures can be upgraded. As the Command Center requires a Commander of equal or higher level, this ties the Commander's level to the advancement of the base as a whole.
Upgrading
Edit
| | | | |
| --- | --- | --- | --- |
| Level | Time | Silver | Requirements |
| 1 | N/A | N/A | N/A |
| 2 | 15 Minutes | 460 | Level 2 Commander |
| 3 | 30 Minutes | 804 | Level 3 Commander |
| 4 | 1 hour | 1,407 | Level 4 Commander |
| 5 | 2 hour | 2,462 | Level 5 Commander |
| 6 | 4 hours | 4,309 | Level 6 Commander |
| 7 | 6 Hours | 7,540 | Level 7 Commander |
| 8 | 8 Hours | 13,195 | Level 8 Commander |
| 9 | 10 hours | 23,091 | Level 9 Commander |
| 10 | 12 hours | 40,409 | Level 10 Commander |
| 11 | 1 day | 70,715 | Level 11 Commander |
| 12 | 2 days | 123,751 | Level 12 Commander |
| 13 | 2 days | 216,564 | Level 13 Commander |
| 14 | 2 days | 378,987 | Level 14 Commander |
| 15 | 2 Days | 663,227 | Level 15 Commander |