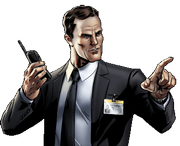 Agent Coulson: In the last few hours, we've received half a dozen distress calls from Agents in the Savage Land, and every one of them involves dinosaurs.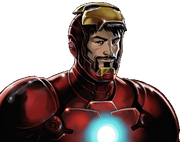 Tony Stark: You know this wouldn't be a problem if we were running operations somewhere more civilized. I propose Monaco.
Beast: Joking aside, something may be making the dinosaurs more aggressive or attracting them to sites of human activity. We should definitely investigate.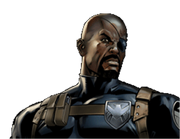 Nick Fury: Investigations can wait till those agents are safe. Coulson, give them the coordinates.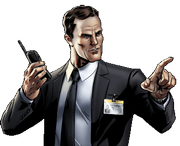 Agent Coulson: Yes, sir.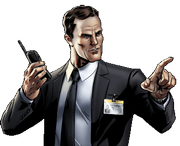 Agent Coulson: It looks live we've put out all of the fires for now.
Beast: We also obtained herd movement data and samples from each of the intervetion sites. Dr. Richards and I are hard at work looking for the cause.
Beast: The matter is more complex than we initially thought. The Saurischia arcanum have dramatically increased maturation rate compared to the native theropods.They're the most likely vector for the spike in population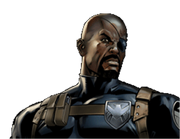 Nick Fury: Tell me again in ten words or less.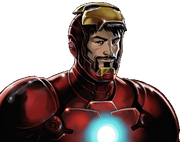 Tony Stark: Morgan Le Fay made magic dinos. Magic dinos made more dinos.
Reed Richards: So many that they may overrun the Savage Land.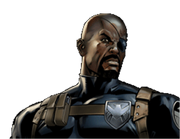 Nick Fury: Gather your big-game hunters, Commander. You're on safari.

Reed Richards: The elimination of magic dinosaurs in particular seems to have the population problem under control.

Reed Richards: There have been a handful of sightings near S.H.I.E.L.D. facilities, so their atraction to human activity may still be an issue, but nothing to serious for the time being.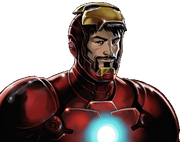 Tony Stark: Sure, unless they figure out how to open doors.

Maria Hill: New distress calls are coming in, reporting that the dinosaurs are-- What?

Maria Hill: Director Fury, dinosaurs are now inside several S.H.I.E.L.D. outposts.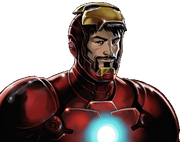 Tony Stark: I did not see that coming.

Beast: Interesting. I wonder how they're entering the facilities. Possibly some advanced chameleonic camouflage that lets them slip in unnoticed.
Reed Richards: What if it's a dimensional tunneling ability granted by their magical origins?
Beast: Maybe, but it could also be a kind of phase-shift that allows them to pass through--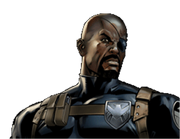 Nick Fury: Let's figure that out after we clean house.
Maria Hill: So, the technosaurs--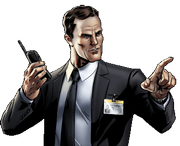 Agent Coulson: Dinoborgs.

Maria Hill: The dinoborgs were leading other dinosaurs to the facilities and then working the electronic locks to gain entry.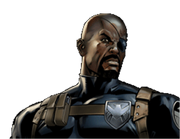 Nick Fury: The population boom may have been a coincidence, but this feels coordinated. It would be nice to know who is targeting us.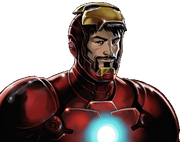 Tony Stark: I have an idea.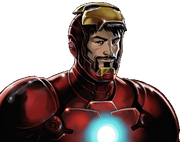 Tony Stark: So, that's my plan: round up as many dinoborgs as we can and reprogram them to fight for us.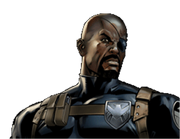 Nick Fury: When you said you "had an idea", I assumed it was about the mastermind behind our lizard problem.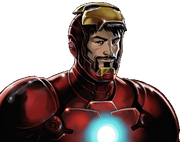 Tony Stark: Reverse engineer their programming to find the author? Sounds tedious and, I might add, potentially fruitless.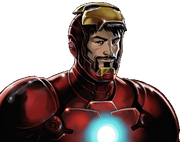 Tony Stark: Wipe their little techno-brains and install my own code? That idea is a winner.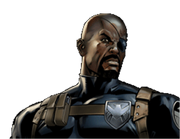 Nick Fury: I'm going on record as being against this, but i won't deny the allure of more sets in the Savage Land. Your call, Commander.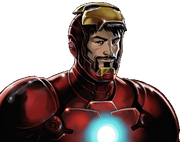 Tony Stark: Dino army, dino army, dino army...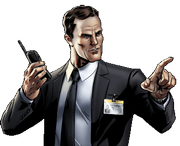 Agent Coulson:
The captured dinoborgs are on their way to Stark Tower.   
Beast: I'll assist Stark with the reprogramming. In the end, this might not be insane.       

Beast: Director Fury, we have a situation over here at Stark Tower. Before the dinoborgs' programming could be erased, they escaped confinement.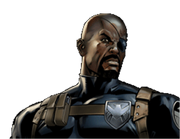 Nick Fury: You don't say.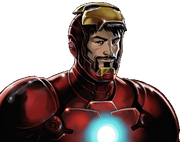 Tony Stark: It's only a few floors of the building. Just a small hitch in the plan.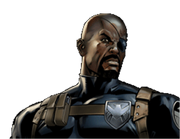 Nick Fury: A plan I'm shutting down right now. Much as I hate diverting resources during the Incursion crisis, I won't have Cretaceous chaos in Manhattan.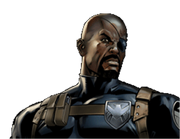 Nick Fury: Clear out those dinosaurs, Commander.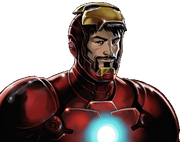 Tony Stark: That was an unfortunate setback, but I still believe in the dino army as a concept.

Beast: Oh, that's what you believe? I believe you wasted a lot of time, caused a great deal of destruction, and failed to achieve the objective.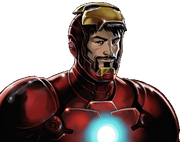 Tony Stark: Those are just the first three steps in the scientific process.You left out the last step, where I refactored the dinoborg GPS systems for use in Stark robotic vacuums.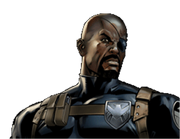 Nick Fury:  There are days when I wonder why I recruited you.
Ad blocker interference detected!
Wikia is a free-to-use site that makes money from advertising. We have a modified experience for viewers using ad blockers

Wikia is not accessible if you've made further modifications. Remove the custom ad blocker rule(s) and the page will load as expected.