Task 1: Igneocracy
Edit
Maria Hill: Maria: Nice work, Commander.
Task 2: The Throne
Edit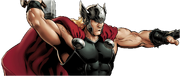 Thor: It is long past time to put and end to this madness. If Surtur intends to destroy Midgard, then I intend to end him.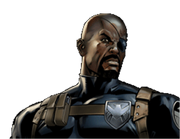 Nick Fury: Thor's going to lead the team. He's the one who knows our enemy.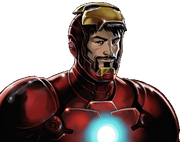 Tony Stark: Bring lots of water. It's important to stay hydrated in fiery wastes.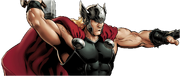 Thor: Go back to the pit that spawned you, demon of Muspelheim.
Surtur:
You think me a mere demon? I am the oldest being in the Nine Realms. Wiser and stronger than your coward father, Odin.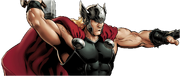 Thor: Hold thy tongue when you speak ill of the All-Father. Lest you feel the mighty force of Mjolnir.
Surtur:
Do not burden me with your threats, Odinson. My destiny is to bring an end to all life, and I plan to fulfill my purpose. Why not start with Midgard and the Thunder God?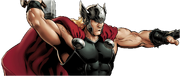 Thor: We have closed Loki's portal, but we are too few to stand against the legions Surtur will lead upon his return.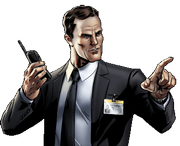 Agent Coulson: Behind all that battlefield bravado, my guess is he'll be distracted with the Enchantress when he finds out she's been using his demons as her personal entourage.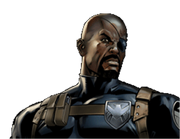 Nick Fury: Mission accomplished for now, but keep a close watch on places where the fire demons have been active. There may be some stragglers.
Ad blocker interference detected!
Wikia is a free-to-use site that makes money from advertising. We have a modified experience for viewers using ad blockers

Wikia is not accessible if you've made further modifications. Remove the custom ad blocker rule(s) and the page will load as expected.