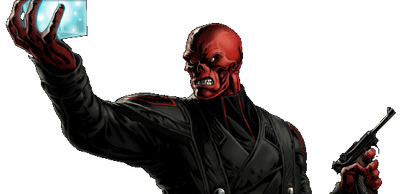 One of the three Hydra leaders who mostly struggle on who controls Hydra,and the holder of the cosmic cube, a weapon that can change reality itself, the Red Skull is a strong opponent of S.H.I.E.L.D. and Captain America. When you beat Red Skull you will get a boss S.H.I.E.L.D. Bonus.
Class & Level
Edit
Level: 5

Untouchable
Target: Self
Type: Buff
Causes: Mirror Images. (Chance to avoid up to 2 single- target attacks)
Ubermensch
Target: One enemy( three hits)
Type: ?
Causes: Stun.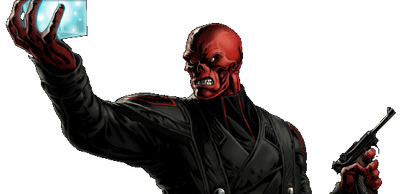 His specific head shape is because of the same serum captain america was injected with, red skull was injected too.
Ad blocker interference detected!
Wikia is a free-to-use site that makes money from advertising. We have a modified experience for viewers using ad blockers

Wikia is not accessible if you've made further modifications. Remove the custom ad blocker rule(s) and the page will load as expected.